DIKU Bits: Visually Grounded Reasoning across Languages and Cultures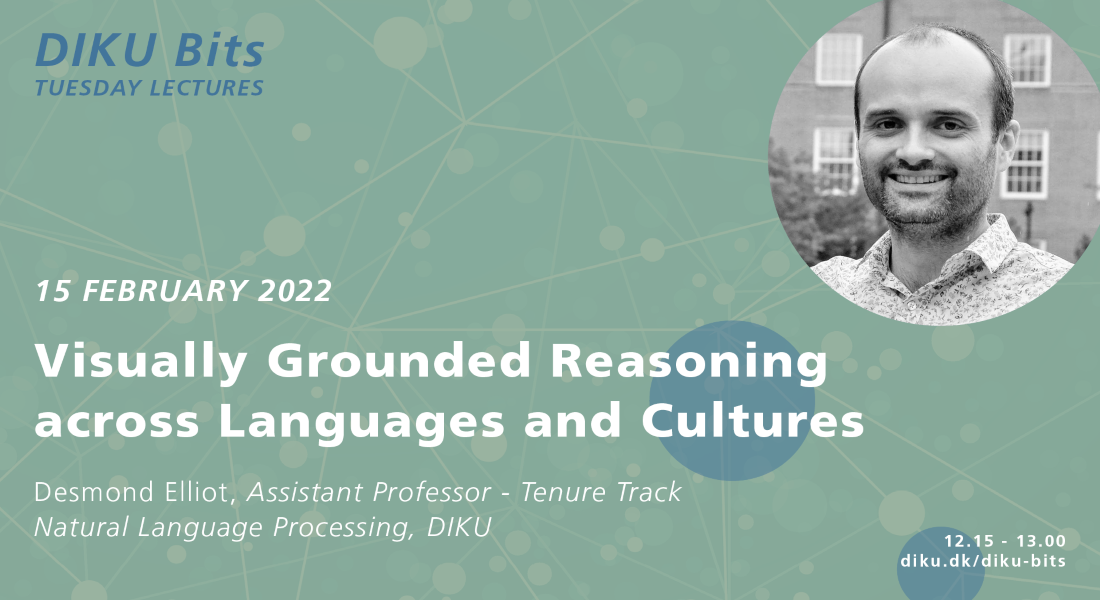 On 15 February the Natural Language Processing (NLP) section at Department of Computer Science, University of Copenhagen, will give a DIKU Bits lecture.
Speaker
Desmond Elliot, Assistant Professor - Tenure Track at the University of Copenhagen's Department of Computer Science in the Natural Language Processing Computing Section.
Title
Visually Grounded Reasoning across Languages and Cultures
Abstract
The fields of natural language processing and computer vision have been revolutionised by the combination of increasingly large datasets and deep learning methods. Computer vision models, for example, are usually trained on the ImageNet dataset, which covers thousands of visual categories encountered in everyday life, while language processing models are trained on increasingly large portions of internet text, but how well do these models transfer to the everyday lives of people across the world? In this talk, I will describe our research on collecting data that represents different languages and cultures, and the challenges of modelling the data.
Bio
Which courses do you teach? I teach the 1st year Data Science course and the Master's-level Advanced Topics in Natural Language Processing

Which technology/research/projects/startup are you excited to see the evolution of? I'm excited to see the application of language processing and computer vision in the area of medical research

What is your favorite sketch from the DIKUrevy? Unfortunately, I have not attended DIKUrevy.