24 March 2020
International students show growing interest in computer science at UCPH
Master's program
The interest from non-EU self-paying students has increased by 53 percent in only one year. Head of Department, Mads Nielsen, is pleased by the numbers and welcomes more international students, as the Danish tech field is hungry for talents.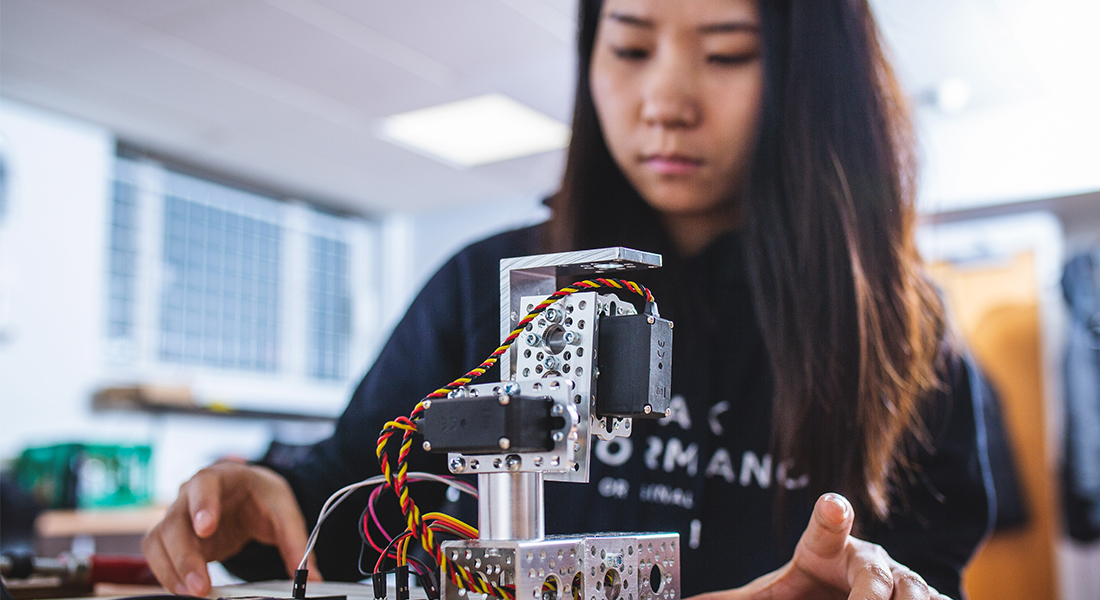 The number of applicants for the master's in computer science has increased significantly from countries outside the EU. In just one year, the number of applicants is up 53 percent from 112 to 171 according to new numbers from the Faculty of Science (SCIENCE).
Particularly among Chinese students, there is a high interest in the master's program in computer science at UCPH. More than a third of those who have applied for computer science from non-EU countries are from China.
- We are working hard to meet the high demand for computer scientists from the Danish tech companies and are pleased to offer a master's program of such quality that means more and more international students are looking in our direction. This will ultimately benefit the Danish labor market, says Mads Nielsen, Head of Department at the Department of Computer Science. He adds:
- From early on in their study period, we actively work to integrate our international students into the Danish job market, so that they will hopefully have a close connection to Danish companies when they graduate, which is crucial to get them to stay.
Close Chinese collaboration
It is particularly gratifying that it is the Chinese students who have an eye for UCPH's master's program in computer science. In 2018, the department started a collaboration with the Chinese Chengdu University of Electronic Science and Technology of China (UESTC). The goal is to increase the exchange of knowledge and students between the two universities. In the longer run, there is also a wish to establish a joint educational program.
Overall, China is by far the largest proportion of non-EU applicants to SCIENCE's graduate programs. The country has 732 more applicants for master programs at SCIENCE than India, which comes in as runner up.
Self-paying and potential taxpayers
While non-EU students can help close the gap in the Danish tech job market, students are also a good business for the Danish society. Unlike EU-students, they pay their tuition fees themselves and are in that respect an extra income for the university. Furthermore, non-EU students do not receive any SU from the Danish government and are even a potential further income:
- When we attract students to Copenhagen on graduate level, there is a great chance, that they will settle here, find a Danish job and thus not only contribute to the development of the Danish tech sector but also the Danish society, all in all, says Mads Nielsen, who hopes to allow even more international students to study at UCPH's graduate program in computer science, which currently accepts 120 students a year.
The great interest from abroad is not unique, though. Computer Science has the highest number of applicants among all master programs at SCIENCE both among EU citizens and non-EU citizens. In total, the program got 480 applications this spring.
Contact
Jeppe Kanstrup Jørgensen
Communications Consultant
Department of Computer Science
University of Copenhagen
jej@di.ku.dk
Mobil +45 20 73 85 45
SCIENCE applications
Non-EU applications by country
China (876)
India (144)
USA (90)
Bangladesh (27)
Mexico (25)


Non-EU applications by master program
Computer Science (171)
Bioinformatics (118)
Landscape Architecture (95)
Biotechnology (83)
Physics (81)