Diversity and Inclusion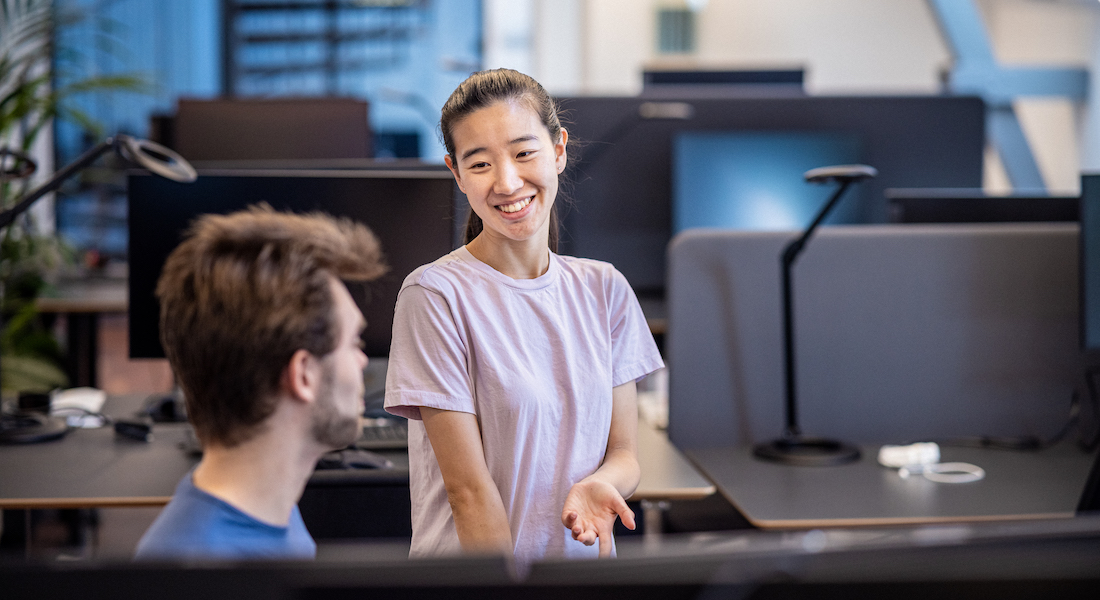 An inclusive and diverse university environment
At the Department of Computer Science (DIKU), we believe that a more equal, diverse, and inclusive university helps our society move in a brighter and forward-looking direction. For this reason, we have a strong focus on ensuring equality, diversity, and inclusion within all aspects of DIKU's study and work environment. This is not a task that we take lightly, and we are constantly working to develop and create the best possible framework for everyone – both staff and students.
Projects and initiatives
We have implemented several projects and initiatives aimed at ensuring a more diverse and inclusive daily life for DIKU's staff and students. Below, you can find the existing equality, diversity, and inclusion projects and initiatives. These include initiatives that focus on the inclusion of all minorities in IT, ensuring the highest possible accessibility for all, and enhancing cohesion among both staff and students.