24 September 2020
New project will crack the code to effective job matching with AI
Artificial Intelligence
A new research project will develop a machine learning solution to help companies find the right candidates, in collaboration with Denmark's largest online recruitment portal, Jobindex. The algorithm will be based on unique data from 100.000 positions that Jobindex's consultants have matched manually over the last 10 years. The project is supported by the Innovation Fund Denmark with DKK 7.1 million.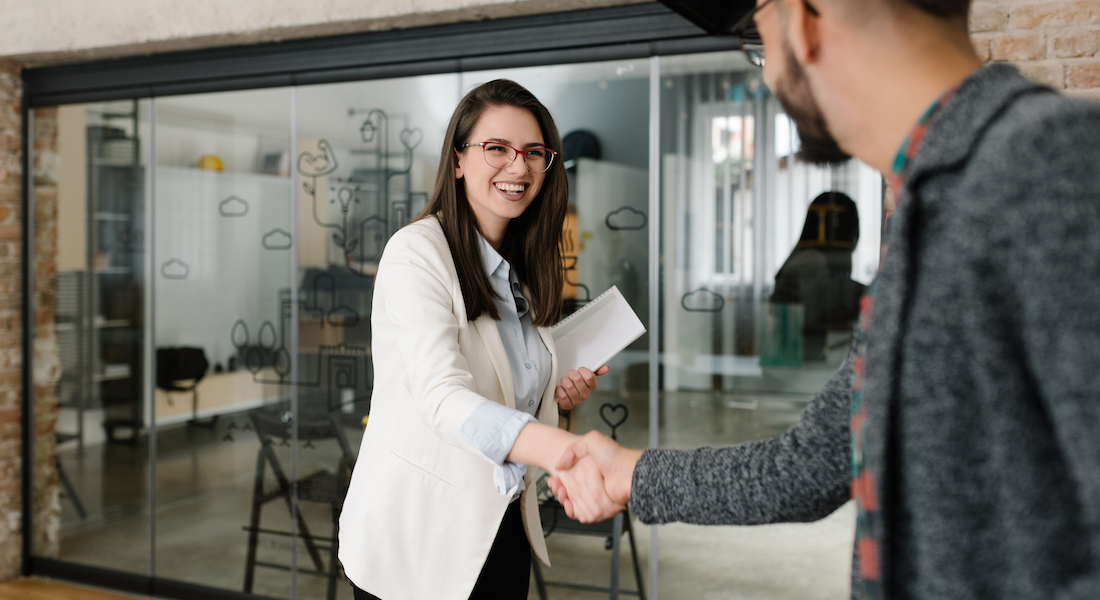 Many have experienced this: As a newly qualified arts graduate, your job search portal suggests that you apply for a position as a chief physician, or as an experienced business consultant, you are suggested to apply for a job as a care assistant.
Despite the job market's growing need for automated recruitment tools, no one has so far succeeded in designing the perfect algorithm for job matching.
A new research project between researchers at the University of Copenhagen and Aalborg University aims to solve this challenge, in collaboration with the Danish IT and recruitment company, Jobindex.
- It will not be an easy task. There are researchers all over the world working on this subject. But with our respective expertise and with the unique, rich data from Jobindex, we believe we can crack the code to create a useful tool. Our new machine learning models will be state-of-the-art, says Christina Lioma, professor at the Department of Computer Science, University of Copenhagen.
Denmark's largest recruitment portal
Jobindex yearly accounts for 10 percent of all job occupations in Denmark. Since the company started in 1996, around 300.000 Danes have found their jobs via Jobindex. Jobindex expects to implement the new tool in 2023, with a huge impact on growth and welfare.
- The tool will initially be a supporting tool for our recruitment consultants whom we hope will be able to match twice as many candidates. They will get a unique tool to find the right candidates based on personality, qualifications, and interests. In the long run, we also hope to be able to use the same algorithms to optimize our other systems that sort job ads for users, says Kaare Danielsen, CEO of Jobindex.
A tool with two functions
The tool will be named JobMatch. It will first of all be able to find the most suitable candidates for positions. Aalborg University is in charge of this part.  
- We will build the tool on the same kinds of algorithms that Netflix and Spotify use to recommend movies or music based on your previous consumption pattern. By looking at job history, residence, and personal preferences for workplace culture, JobMatch will be able to tailor its job recommendations to you, says Toine Bogers, associate professor at Aalborg University.
Second of all, the tool will generate automated texts that recruitment consultants can use when contacting the best candidates for the job. The data from JobMatch gives the consultants who write to the candidates the knowledge to adapt the texts based on what the individual candidates emphasize. This will make the texts more convincing and capture the candidates' attention for the position. The University of Copenhagen is in charge of this part.
Topics
About the project
Funding from the Innovation Fund Denmark: DKK 7.094.012
Total budget: DKK 10.157.330
Official title: "Using Machine Learning for Personalized and Persuasive Job Recommendation" (Akronym: JobMatch)
Main applicant: Department of Computer Science, University of Copenhagen
Partners: Jobindex, Aalborg University
Duration: 3 years