8 March 2021
Award-winning professor writes forgotten women into the history books
Dissemination Award:
Women sent the first computer into space and programmed some of the 1970's most iconic computer games. Nevertheless, women are invisible in both the history and culture of computer science. Professor Pernille Bjørn wants to change all that, and in doing so, promote increased diversity in the tech world. On March 8, Professor Bjørn will receive the SCIENCE Dissemination Award for her work highlighting women in computer science.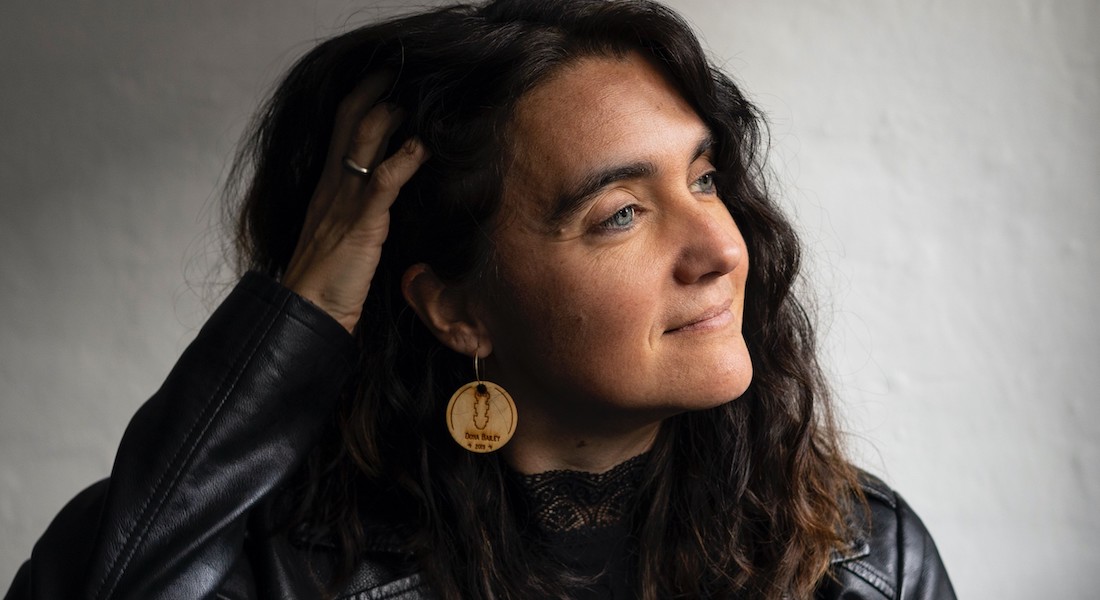 Computer science began as a women's field. Thousands of women helped crack Nazi Germany's Enigma Code during World War II.  Thereafter, important calculations made by women during the space race made it possible to send humans into space. Right up until the 1980s, in countries like the United States and Denmark, there were more women in the tech industry and twice as many women in computer science educational programmes than there are today. So, what explains the downward trend?
In 2015, Pernille Bjørn became the first woman to be appointed to a professorship at the University of Copenhagen's Department of Computer Science. Since then, she has been working to understand why the many women who were once part of the computer world have since become a minority.  
On March 8, Pernille Bjørn will receive the SCIENCE Dissemination Award along with DKK 25,000 for her extensive work in disseminating her research on, among other things, women in computer science and the highlighting of gender diversity in the field of computer science. It is an issue that, according to her, is partly rooted in how history gets written.
"The fact that we now have too few women in computer science in much of the Western world stems in part from the fact that we have not heard enough about the achievements of successful women. We mainly hear about male tech personalities like Mark Zuckerberg or Jeff Bezos, while women pioneers in tech tend to be invisible when reading through the history books," explains Pernille Bjørn. 
Tracked down female game developers in the United States
To investigate why fewer women are interested in computer science today, Pernille Bjørn began researching the topic in 2016, parallel to her main research area, Computer Supported Cooperative Work, which deals with how people collaborate virtually.
"For me, it is important to study the gender imbalance in computer science as a research agenda—not as a recruitment project. In order to bring about change and greater gender balance, we need to understand the problem. I don't want to change women so that they 'fit in' with computer science. I would like to change the field of computer science so that different types of people can recognize themselves and experience that they too can be successful here," explains Pernille Bjørn.
As a result of her research, the "Atari Women" project has now seen the light of day. It tells the story of 13 women game developers in the U.S. during the 1970's and 80's. Among other things, they developed iconic games including Warlords and Centipede. During a research stay at the University of Washington, Pernille Bjørn tracked these women down so that she could share their story with the world.
"Hopefully it will contribute to the history of gaming and make it clear that there is nothing new about the participation of women in gaming culture. Women were there from the get go, are still here and will maintain their presence in the future," she says.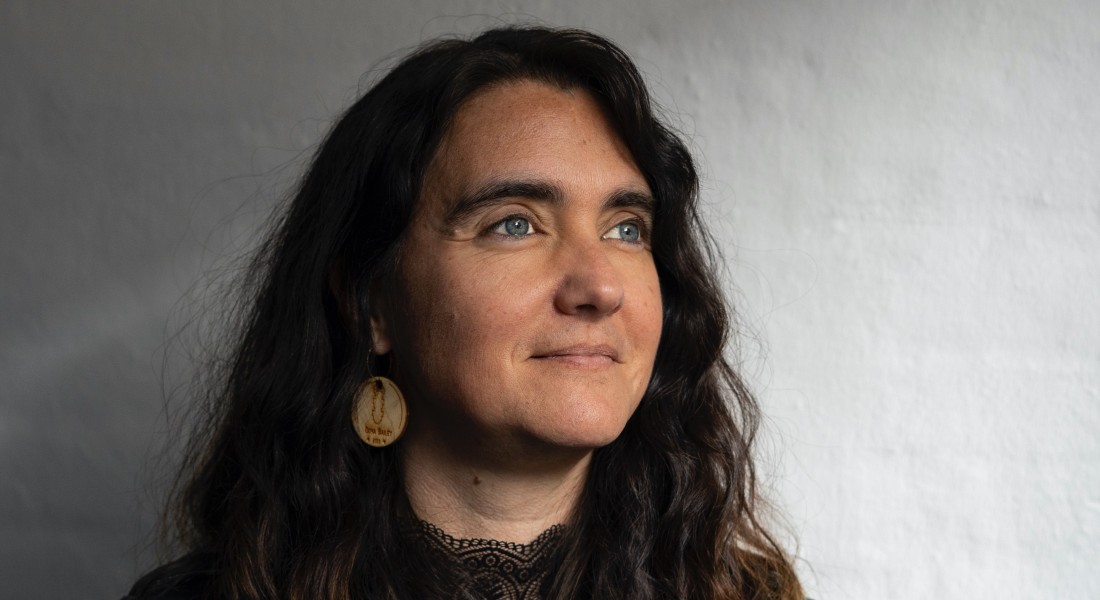 Wikipedia is a man
To spotlight the stories of female game developers, Professor Bjørn began an online 'Wikipedia edit-a-thon' with Microsoft in Seattle in 2019. Here, the goal was to contribute the stories of the Atari Women to Wikipedia.
"If we are going to change the narrative of computer science, we must also change the story, so that women are rightfully acknowledged for their place in it. Now, their story is included on Wikipedia and elsewhere. If you're going to reference something, that's where you head," she says.
Her work continued in 2020. Along with with one of her students, Mette Kowalski, they defined a master's thesis which focused primarily on Wikipedia. The thesis revealed that, among other things, only about 15 percent of Wikipedia biographies are about women. The thesis also demonstrated that it's not just about getting more women to contribute to Wikipedia, but about the citation policy and the structure that serves as the foundation for Wikipedia.
'In short, you can't write an article about a woman if there aren't sources around her story—and the oral statements of women aren't good enough. In other words, if women are already left out from other sources, they cannot just be written in," explains Pernille Bjørn.
Seeks to change the gender balance
Five years ago—at about the same time when Pernille Bjørn was hired at the Department of Computer Science—only 8 percent of computer science students were women. In 2019, 39 percent of new students were women and nearly 20 percent of all computer science students were women.
"Technology is ubiquitous. It's fills our free time, work, everywhere. That's why it's important for those who create the technology to represent the whole of society and not just a small part of it. As such, I'm enthused that more women have started applying to the University of Copenhagen's Department of Computer Science," she says.
Pernille Bjørn will not take credit for this development, but she hopes that her work may, both now and in the future, help serve to positively advance the development of women in the field of computer science.
"If I were to say what I've done for the world when I retire, I'd like to be able to say that I've helped change the gender balance in computer science education," she concludes.
Topics
Contact
Pernille Bjørn
Professor
Department of Computer Science
University of Copenhagen
Mobile: +45 53 41 45 52
Email: pernille.bjorn@di.ku.dk
Michael Skov Jensen
Journalist
The Faculty of Science
University of Copenhagen
Mobile: +45 93 56 58 97
msj@science.ku.dk
BIO
Pernille Bjørn, Professor at the Department of Computer Science and Deputy Head of Department for Research.

Research areas: Computer Supported Cooperative Work, IT in the healthcare sector, software development, tech, entrepreneurship and women in computer science.

Education: PhD in Computer Science from Roskilde University (2007); MSc in Computer Science and Pedagogy
Previous work: IT University of Copenhagen (2008-2015), University of Washington, Seattle, USA (2018-2019); University of California, Irvine, U.S. (2013-2014); Simon Fraser University, Vancouver, Canada (2006-2008). Has also been on several visits to the Indian institute of Management, Bangalore, India (2009-2014).