23 June 2022
Denmark's first quantum information science programme to open soon
Quantum physics
With quantum technologies blossoming globally, the demand for quantum experts is already high across several sectors. To meet this demand, the University of Copenhagen will soon open Denmark's first quantum science programme in collaboration with DTU.
The quantum race is in full swing. The EU has invested one billion euros in quantum technologies, and several nations and global tech giants are working to build the world's first quantum computer. Some predict that the understanding of quantum physics and new technologies will transform society to the degree that the internet has.
To ensure that society has a qualified quantum sciences workforce, the University of Copenhagen, in collaboration with DTU, is opening Denmark's first programme of study in quantum information science. The programme will produce tomorrow's quantum specialists, who will then help to spread the use and knowledge of the new technology.
And while it will probably be some time before quantum technologies are firmly rooted throughout society, there has been an explosive demand from companies over the past two years.
"We have been investigating demand for the new programme across several sectors, where the feedback is that finding people who can help drive the development of quantum technology forward can't come fast enough. As such, we are now opening the quantum information science programme, which will help companies be at the forefront of development," explains mathematics professor Jan Phillip Solovej, the programme's head of studies, who also heads the Centre of Excellence for the Mathematics of Quantum Theory (QMATH).


Quantum consultants will help companies
The new quantum programme is a two-year MSc programme that is interdisciplinary and combines the fields of physics, mathematics, chemistry and computer science. Because students will come from very different backgrounds, they will first need to learn to speak the same "quantum language", according to Professor Solovej.
"Students will attend several common and compulsory courses to provide them with a basic understanding of quantum information theory and the platforms upon which the technology can be practically applied. After that, the graduate students will begin to specialize," Solovej explains.
Facts
The MSc programme in Quantum Science will open for applications on 1 January 2023. The programme is initially expected to have 25 slots open for new students.


The quantum programme is based at the University of Copenhagen, but a portion of instruction will take place at DTU (Technical University of Denmark). The programme will take advantage of the already robust quantum science research environments at UCPH and DTU.


Three SCIENCE departments will collaborate on the programme: The Department of Mathematical Sciences, Niels Bohr Institute and Department of Computer Science.


The MSc's programme is interdisciplinary and will combine the fields of physics, computer science, mathematics and chemistry.
Some will dive deeper into the theory and develop algorithms and quantum software, while others will take a closer look at quantum hardware and how these technologies can be applied by companies. Ultimately, this ought to prepare graduates who can drive the development of quantum technology ahead on several fronts.
"The goal is to educate graduates who understand quantum information and can serve as consultants in companies, where they will be able to help these companies exploit the enormous potential of quantum science," says Jan Phillip Solovej.


Pharmaceuticals, finance and communication
It all began with Niels Bohr, who kicked off the first quantum revolution with his groundbreaking atomic model, which has since been expanded upon. Today, we are well underway with a second quantum revolution. It is a new era during which many actors are trying to exploit the theories of quantum physics to build the first quantum computer and other technologies that will solve problems that were once unable to be grasped.
In time, quantum technology will probably find applications in many parts of society. But initially, it will prove most useful in the biotech, finance and IT/telecommunications sectors, according to Professor Solovej.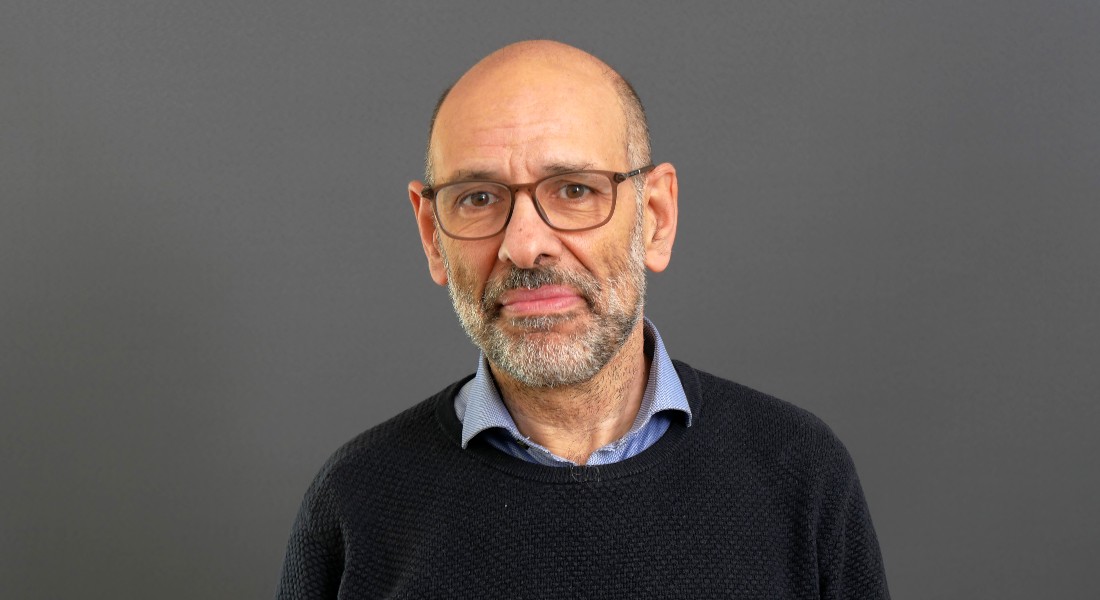 "Quantum technologies can already do things that our classical computers can't. But in 50 to 100 years, it will have transformed the way we think about a great many things. In the near future, for example, the pharmaceuticals industry will probably be able to simulate experiments when developing medicines, rather than carrying them out in real life. Being able to do so will save them a lot of time and resources, which will allow them to develop new medicines much faster," he says. 
In telecommunications and banking, quantum laws can contribute to even more secure encryption and communications that will protect our money and information from cybercriminals.
The new quantum information science programme will open for applications on 1 January 2023 and fall under the auspices of the University of Copenhagen's Department of Mathematical Sciences.
Contact
Jan Phillip Solovej
Professor
Department of Mathematical Sciences
University of Copenhagen
Phone: + 45 35 33 04 94
Mobile: + 45 20 98 67 63
Mail: solovej@math.ku.dk 
Michael Skov Jensen
Journalist
The Faculty of Science
University of Copenhagen
Mobile: +45 93 56 58 97
Mail: msj@science.ku.dk
Topics