7 July 2022
First-priority applications maintains its high level
APPLICANTS 2022
The interest in the Computer Science bachelor degree programmes at the University of Copenhagen remains high. The number of first-priority applications maintains its high level despite a general decline in applications nationwide.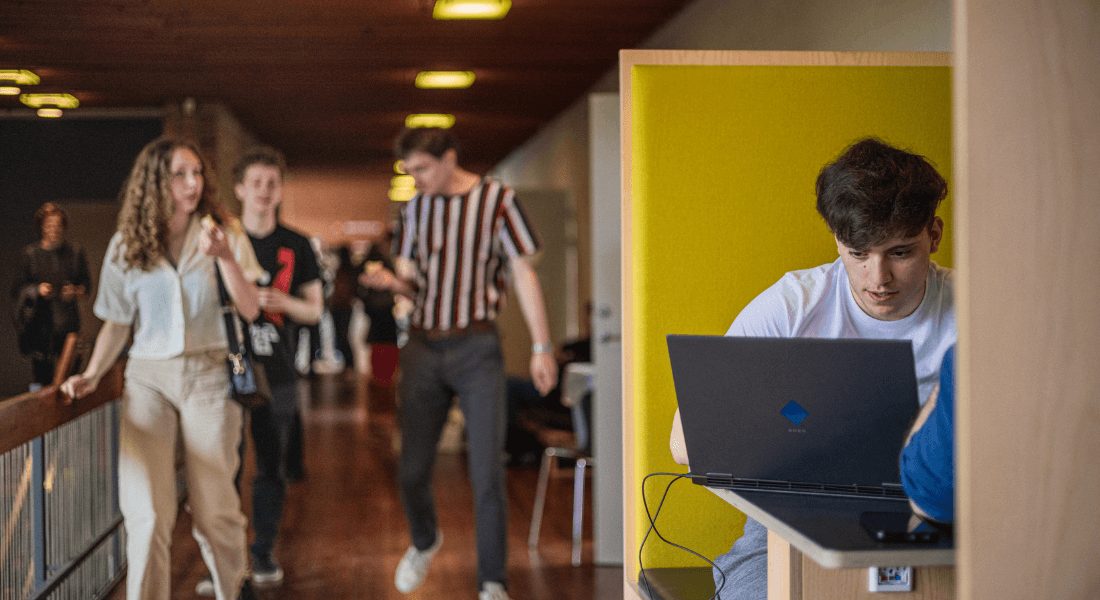 5 July was the deadline for applications to bachelor programmes through quota 1. This year, Department of Computer Science at University of Copenhagen (DIKU) has received a total of 1,119 applications from aspiring young people who have applied for admission to the three bachelor's programmes: Computer Science, Machine Learning and Data Science, and Computer Science and Economics. 374 of these are first-priority applications for one of the three programmes. This is identical to the number who put DIKU at the top of their wish list last year.
Great interest despite fewer applications nationwide
The high number of applicants is very positive in light of a general trend with fewer applicants for the country's educational institutions compared to the years with corona in 2020 and 2021 when the demand was exceptionally high.
The great interest in studying at the department is good news for Martin Lillholm, Deputy Head of Department for Education at DIKU:
- We are very satisfied that so many young people are interested in the field and want to study at the Department of Computer Science. Although this year we are experiencing a general decline in the number of applicants nationwide, we are pleased that we have managed to maintain the same high number of first-priority applicants as last year, he says.
Skills in high demand 
The aspiring applicants can look forward to 28 July, when they will be notified of whether or not they have been admitted to DIKU. This year offers admission to 390 bachelor students. Until then, everything is prepared to create the best study start for the new students. According to Martin Lillholm, future students can look forward to an inspiring and challenging study time and a labor market, which increasingly needs them:
- We are thankful for the applications and look forward to meeting all our new students at DIKU. We are pleased that we again have the opportunity to educate many young people, as the skills our graduates come out with are in high demand in both the private business sector and in the public sector, he says.
If you look across the entire University of Copenhagen, a total of 1,859 applications have been received from young people who are applying for one of the university's IT programmes, which in addition to the Computer Science programmes above counts Communication and IT, Health and Informatics and Information Studies.
See recent years' application figures and admission quotas for DIKU (in Danish only)
Topics