11 July 2023
22-year-old talent is now 'researcher Tetris' world champion
Computer science
With world-class programming, 22-year-old computer science student William Bille Meyling beats seasoned professors at the unofficial world championships in geometric algorithms. He was recently honoured for his achievement in the USA in front of the world's leading experts.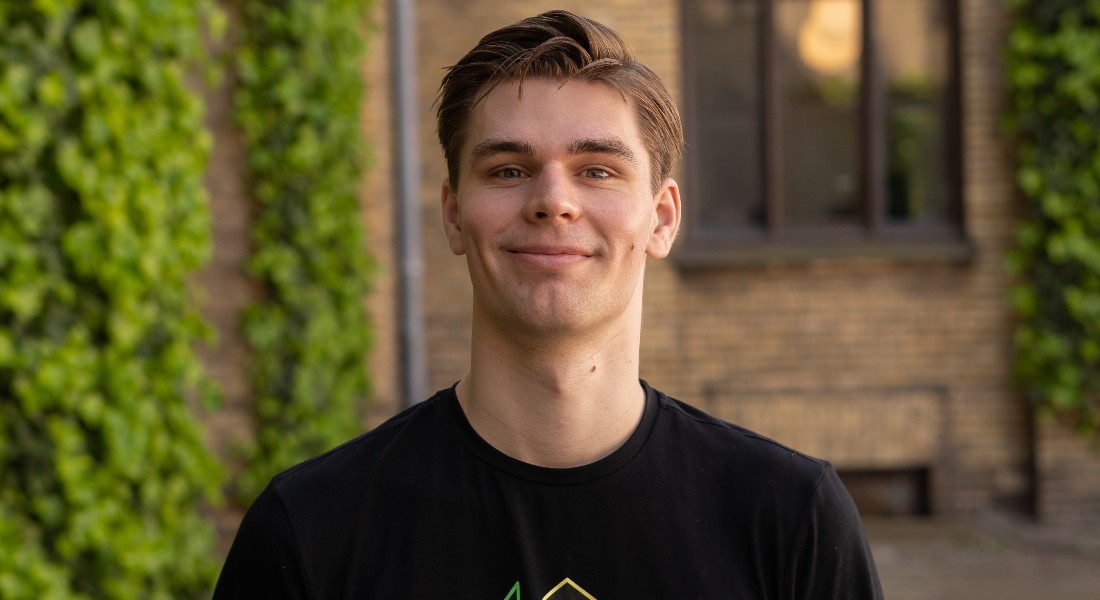 In only a few years, William Bille Meyling, who is studying computer science at University of Copenhagen, has gone from coding websites in his teenage room in Brønshøj to being among the best programmers in the world.
The 22-year-old bachelor student affirmed his position among the elite when, after a sleepless 30-hour final sprint, he entered the last commands on his computer and became unofficial world champion of programming of geometric algorithms earlier this year.
The challenge in the competition was to design and code an algorithm that can quickly cover 206 random polygons with smaller, potentially overlapping, convex polygons. Confused? Fair enough. 
It is a bit like Tetris, where pieces in different geometric shapes fall down from the sky and must be stacked in the best possible way. Geometric algorithms are used for a number of applications, including to teach robots how to move around in a factory or in traffic.
William Bille Meyling's performance is the latest in a string of achievements. In addition to winning lots of minor competitions, he participated in the International Olympiad in Informatics at the age of 18, and at 19 he was named Young Researcher of the Year in Denmark for an algorithm that could identify different areas of images.
From 12th to 15th of June, the young talent was in Dallas in the United States to attend the Computational Geometry Week conference and receive the prize for his latest achievement: To have the opportunity to present his algorithm to leading experts from all over the world.  
"It was super exciting and a great experience to be allowed to present our algorithm at a highly prestigious conference for some of the brightest minds in this field," says William Bille Meyling, who has just landed in Denmark again.
More about William Bille Meyling
Bachelor student at Department of Computer Science, University of Copenhagen.
22 years old, grew up in Brønshøj, Denmark
Lives on Amager, Denmark
Winner of Computational Geometry Challenge (SoCG) 2023 with his bachelor project.
Second place at the Danish National AI championships 2022.
Second place at the Danish National Programming Championships 2021.
Winner of PRACE 'best computational project' at the European Championships in Science held in 2021.
Young Researcher of the Year in Denmark 2020 for his algorithm which could perform a universal autonomous graph-based image segmentation with near-linear average complexity.
Member of the Danish National Programming team and participant at the International Olympiad in Informatics in 2019 and 2020.
An advanced type of Tetris
The competition won by William Bille Meyling is called the Computational Geometry Challenge and it is a competition where the best in the world at making geometry algorithms meet. In the challenge, he competed against 17 other teams from all over the world, and many of the participants had much more experience than him.
"This isn't just a competition for students. Second place was clinched by a seasoned professor from France, who had won the competition several years in a row. It's very impressive that William can beat such an opponent," says Associate Professor Mikkel Vind Abrahamsen from the Department of Computer Science, who, together with his research colleague André Nusser, acted as supervisor for William during the competition.
The competition was quite a marathon, stretching over four months. In the competition, the young talent had to program an algorithm that could find solutions to 206 different geometric figures. A work that culminated in a true cliffhanger.
"We could follow the score, and it was exciting right until the very end. I worked on my algorithm non-stop without sleep for the last 30 hours of the competition, and luckily ended up winning," says William Bille Meyling.
He describes the mix of classical algorithms with software design and programming as one of the aspects that makes this field interesting. The geometric world also makes it easier to visualise the solution.
"Working with geometric algorithms is very visual and can make it easier to come up with ideas for algorithms. When you also work with it like how I did in the competition, it becomes a good combination of software design, algorithms and programming. That's what makes it so exciting for me," he says.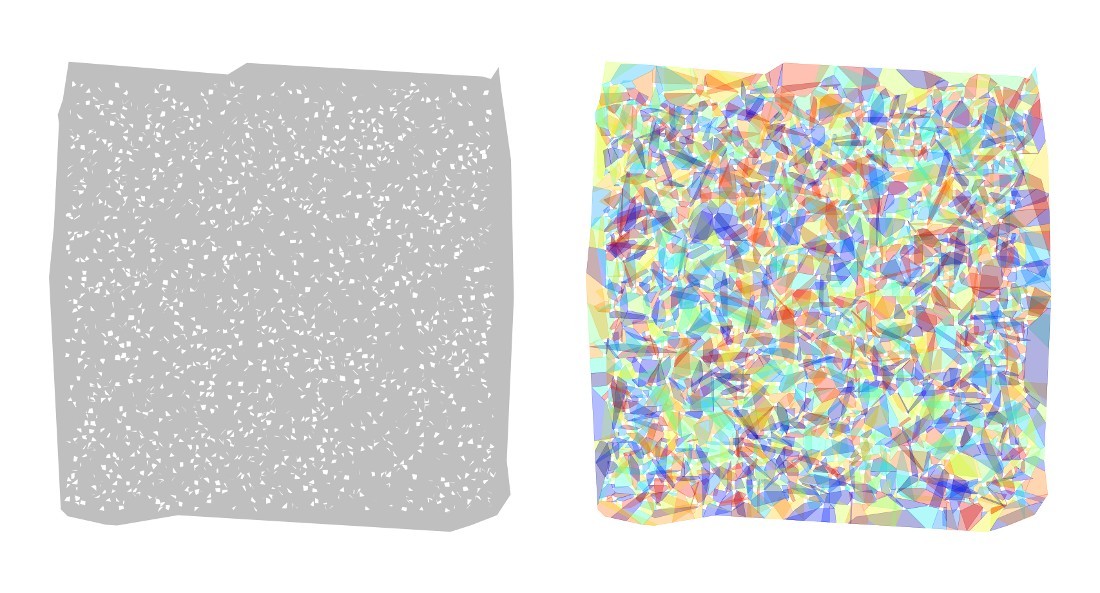 Nuggets for professional software developers
William's interest in programming began in seventh grade, when, at the age of 14, he taught himself how to code, and his interest has only grown from there. According to his supervisor Mikkel Vind Abrahamsen, his ability to think outside the box is one of the things that makes him so talented.
"William is absolutely brilliant at converting abstract algorithmic ideas into programming. He very quickly understands other people's ideas and also has many good ideas himself, which he immediately knows how to code. He also has an incredible overview and a strong theoretical insight," says the supervisor in praise of him.
In addition to presenting his algorithm at the conference in Dallas, William Bille Meyling has also published his first research article on the same algorithm, so that his colleagues from around the world can get an insight into how good the algorithm is and how well it works. Despite the fact that he is still only a third-year student.
For there are lots of nuggets to be found in William Bille Meyling's work, says Mikkel Vind Abrahamsen. Also for those who make a living developing computer software.
"Geometric problems of the type that the competition focused on are notoriously difficult to create algorithms for. The result William created in the few months he participated in the competition far surpasses what many professional software developers could ever be able to get to work," he says.
Contact
William Bille Meyling
Bachelor student
Department of Computer Science
University of Copenhagen
Email: williambillemeyling@gmail.com
Mobile: +45 24 44 53 17
Michael Skov Jensen
Journalist and Team Coordinator
Faculty of Science
University of Copenhagen
Email: msj@science.ku.dk
Mobile: +45 93 56 58 97
Topics