19 February 2019
International distinction in AI for DIKU's Information Retrieval Lab
AI Competition
Researchers in the Information Retrieval Lab at DIKU has won the second place at a large international artificial intelligence competition organised by Spotify.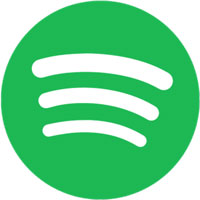 The aim of the AI competition, entitled Sequential Skip Prediction Challenge, was to predict if users will skip or listen to the music they are streamed. 
The competition received 686 submissions by 45 participating teams from all over the world. The DIKU team, consisting of PhD students Casper Hansen and Christian Hansen, and their supervisors Christina Lioma, Jakob Grue Simonsen and Stephen Alstrup, won the second place with a deep learning method that stacked two distinct recurrent neural networks into a multi-RNN architecture. 
Resulting publication
Casper Hansen, Christian Hansen, Jakob Grue Simonsen, Stephen Alstrup, Christina Lioma, 2019: "Modelling Sequential Music Track Skips using a Multi-RNN Approach" in ACM International Conference on Web Search and Data Mining (WSDM)", in press.