20 October 2022
Research project will improve diagnostics and treatment of strokes with artificial intelligence
artificial intelligence
Together with Cerebriu, and danish hospitals, the Department of Computer Science, University of Copenhagen, has received millions in Investment from Innovation Fund Denmark to improve stroke care with artificial intelligence. The research project Stroke will deliver the world's first solution to significantly improve MRI-based stroke treatment and clinical workflow efficiency.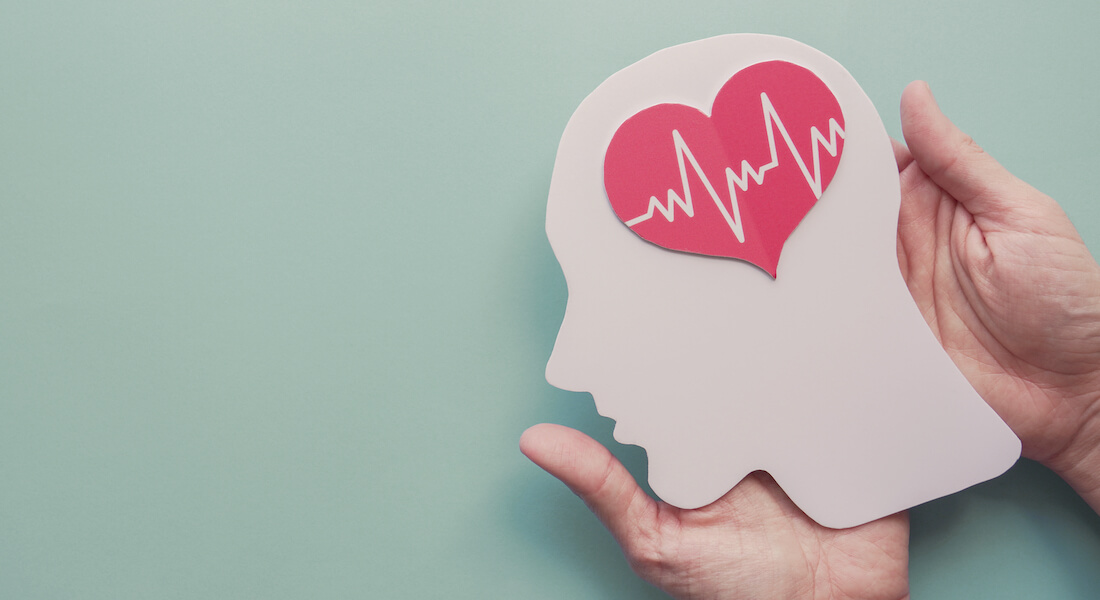 Worldwide around 5.5 million people die from stroke each year and approximately 50% of the survivors are left chronically disabled. Fast and accurate diagnosis of suspected stroke is critical for lowering risk of death, and life-changing disabilities.
A new research project with Department of Computer Science, the University of Copenhagen and the Danish radiological MedTech provider, Cerebriu, will now develop a solution for this.
Together with Odense University Hospital and Herlev & Gentofte Hospital, the company, which develops AI tools to automate radiological work processes, has received a grant of DKK 13.4 million DKK from Innovation Fund Denmark for the Stroke research project.
The aim of the project is to demonstrate the effectiveness of AI solutions in the real world to improve patient access and treatment together with optimizing efficiency in the clinical work process.
A decision making tool to assess MRI images
The parties will co-develop the world's first, MR-based 24/7, in-process clinical diagnostics solution for patients suspected of acute stroke. Performing MRI image analysis in-process, while the patient is still in the scanner, enables real-time decision making to optimize workflow efficiency, patient throughput and quality of care.
If successful, this project will provide a superior door-to-needle time than current MRI workflows for hyper acute patients, thereby improving patient selection for treatment and reducing recovery time for acute stroke patients.
– MRI is often seen as a more complex and time-consuming alternative to CT, says professor Mads Nielsen, Department of Computer Science at the University of Copenhagen.
– This project will demonstrate how the use of AI software such as Cerebriu's imaging solution can overturn these perceptions and increase workflow efficiency.
– We need fast and specific identification of stroke 24/7 to deliver time sensitive treatment important for good outcome for the patients. This is what Cerebriu can help us to achieve. First line MRI is an important tool in stroke identification, providing radiographers, radiologists and attending neurologists with a decision support tool for analyzing MR images and assigning treatment easier and faster for the right patients, thereby enabling a higher quality/efficiency ratio, says professor Christina Rostrup Kruuse, Head of research at department of Neurology at Herlev & Gentofte Hospital. 
Better tools for stroke detection are imperative
– Stroke patients need fast diagnostic and treatment for best clinical outcome. Apollo from Cerebriu improves the treatment pathway at existing 'MRI-first' clinics. In addition, this project will advocate MRI-first, overcoming the perceived practical barriers to adoption by supporting clinical staff throughout their entire workflow, says professor Ole Graumann, Radiologist at Odense University Hospital & Head of UNIFY - Research and Innovation Unit of Radiology, University of Southern Denmark. 
– Our solution will offer an opportunity for radiology and ER units to draw the full benefits from modern technology, said Matthew Liptrot, PhD, Head of Data and Analytics at Cerebriu.
– By leveraging the latest deep-learning research, Cerebriu will radically extend its AI software's existing capabilities for identifying, classifying, and triaging stroke whilst the patient is still in the scanner, thereby becoming a comprehensive stroke suite that will offer real impact to the clinical workflow. 
Facts
The innovation fund's investment: 13,4 million DKK.
Behind Stroke are the following partners.
Cerebriu 

 

The University of Copenhagen, Computer Science Department

Odense University Hospital
Herlev & Gentofte Hospital
About Cerebriu
Cerebriu aims to improve diagnostic imaging workflow efficiency, quality of care and patient outcomes. Cerebriu's software solution, Apollo aims to do it by automating image acquisition protocols and patient triage during MRI brain acquisition. Ultimately this could result in improved productivity, prioritizing the right patients at the right time with less burden on clinicians.
Contact
Mads Nielsen
Professor
Department of Computer Science, University of Copenhagen
Tel. 24 60 05 99
madsn@di.ku.dk
Oded Yair Menuhin 
BD & Strategic Partnerships Manager
Cerebriu
om@cerebriu.com      
Rebekka Grage Rasmussen
Communication Consultant
Department of Computer Science, University of Copenhagen
Tel. 40186382
rgr@di.ku.dk         
Topics