3 December 2019
More synergy between psychology and computer science
New professor
In the beginning of 2020, professor and current head of Department of Psychology at the University of Copenhagen, Søren Kyllingsbæk, will become part of the Department of Computer Science (DIKU). His research in cognitive psychology will contribute to a better understanding of human interaction with computers and thereby to the development and design of more user-friendly systems.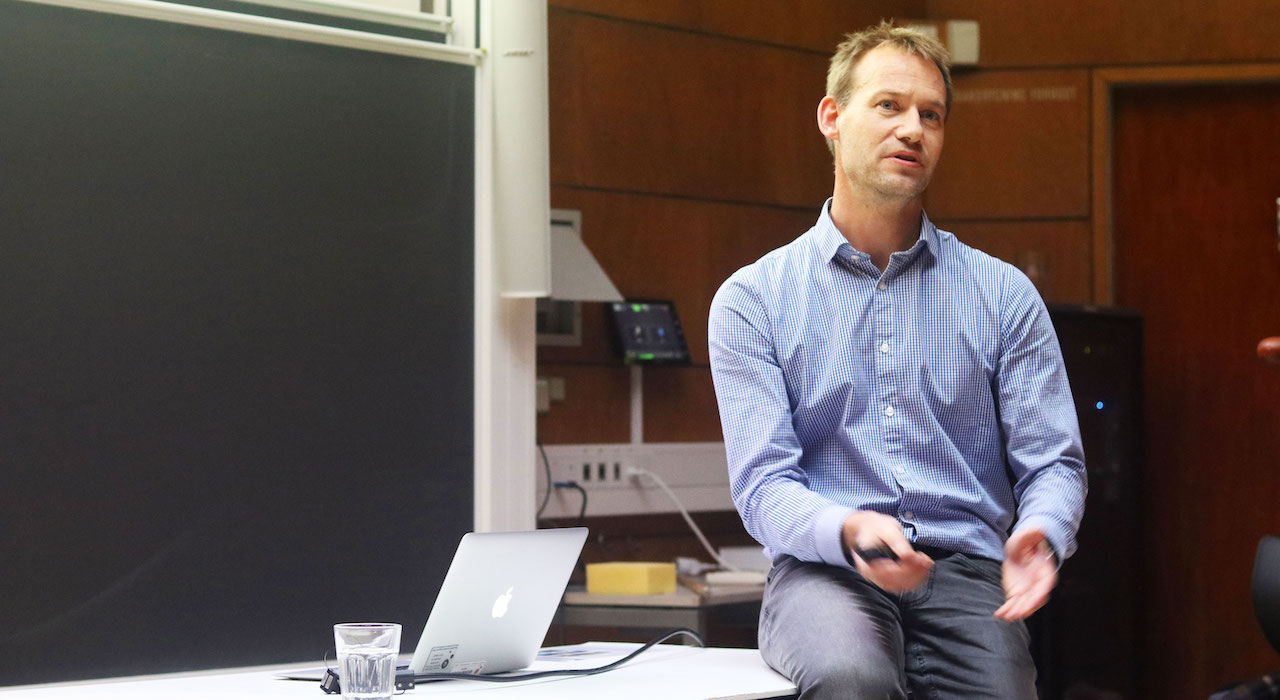 For many years, researchers in DIKU's research section Human-Centred Computing (HCC) have focused on the human aspect of computer science. This will now be enhanced with in-depth knowledge of human sensation, perception, attention, memory, thinking and decision making.
- We are extremely pleased to welcome Søren to our section and DIKU in general. His field of research is absolutely central to computer science. Technology is used by humans and therefore it has to be developed with humans in mind - this requires deep insight into human attention and thinking. Additionally, computer science has become an important element of psychology and Søren's affiliation to DIKU will thus create even better synergy between the two fields, says Kasper Hornbæk, professor and head of HCC section.
Søren's work will also include the development of new courses and programmes that will strengthen the links in education and research between DIKU and the Department of Psychology as well as other departments and interdisciplinary centres at the Faculty of Social Sciences at University of Copenhagen. He will continue to be a part of the Department of Psychology, but half of his time he will spend at DIKU.
About Søren Kyllingsbæk
Søren Kyllingsbæk is Head of Department and Professor of Cognitive Psychology at the Department of Psychology, University of Copenhagen since 2015. Prior to his current position, he has been visiting professor / researcher at the University of Melbourne, Bielefeld University, UC Santa Barbara, DTU and MRC-CBU in Cambridge. He has received several grants from both Independent Research Fund Denmark (DFF), Innovation Fund Denmark and Carlsberg including a grant from the Sapere Aude program. 
His research is mainly focused on experimental studies and mathematical modeling of visual cognition, including visual perception, attention, and short-term memory, as well as intentional actions. Together with professors Claus Bundesen and Thomas Habekost, he has developed a Neural Theory of Visual Attention (NTVA; Bundesen, Habekost, & Kyllingsbæk, 2005). Søren Kyllingsbæk's recent work with NTVA has mainly focused on further theoretical extensions of NTVA to form a unified theory of perception, attention and visual short-term memory, which he presented in a doctoral dissertation in 2014 (see Kyllingsbæk, 2014). The work is carried out in collaboration with Professor Susanne Ditlevesen and Associate Professor Bo Markussen at the Department of Mathematics, University of Copenhagen and Professor Barry Giesbrecht at UCSB.
In collaboration with Associate Professor Thor Grünbaum of the Department of Communication at University of Copenhagen, Søren Kyllingsbæk examines human voluntary action more specifically intentional object-oriented action. The goal is to develop a mathematical theory of choice of intentions and intentional actions that integrate philosophical and psychological approaches, including psychophysical experiments and computational modeling.