7 July 2020
Record number of students applies for UCPH's computer science programs
Applications
The number of applications has grown by up to a quarter on the computer science programs this year. In particular, the new study programs at the Department of Computer Science have received more applicants.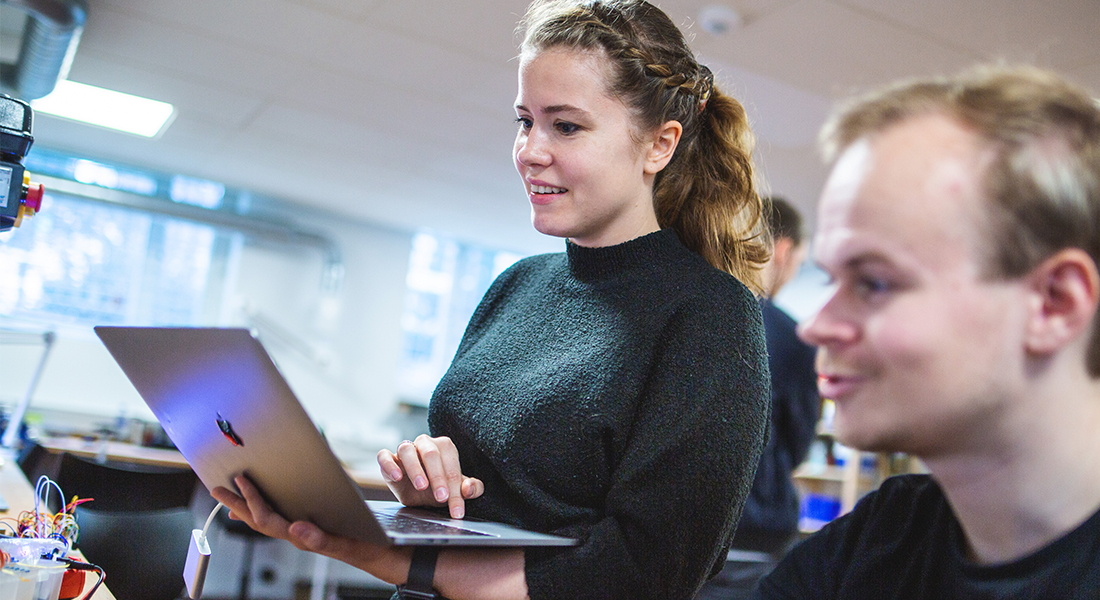 *This article has been updated with new numbers since its publication.
Never before, have so many applied for admission to the University of Copenhagen's three computer science programs. 1,516 applications have been sent to the Department of Computer Science at the University of Copenhagen this year.
Machine Learning and Data Science is the program with the most impressive progress in the Department of Computer Science with an increase of 28% in the number of applications. The program was established last year together with the computer science-economics program, which this year is pleased to see an increase of 17.3% in the number of applicants.
Head of Department for Department of Computer Science, Mads Nielsen, is very happy with this year's numbers and emphasizes that the increase in computer science applications of 17 percent is higher than the national average for higher education programs of seven percent.
-I am so very happy that a larger number of students want to study our programs. The society and industry are increasingly in need of them, says Mads Nielsen.
The program in computer science, which celebrates its 50th anniversary this year, has 749 applicants. It is the highest number of applicants since the program was offered with a supplementary subject in, for example, chemistry, mathematics, or administration in the 1980s according to KOT data.
Higher acceptance number and fewer rejections
Luckily, the head of department, Mads Nielsen, has more places to offer the many extra applicants. This year, the department is increasing its intake by approx. 30 students on each of the three Bachelor's degree programs at DIKU. The extension is part of the Danish Parliament's decision to make 5,000 extra higher study places in 2020 and 2021 nationwide.
-This means that we can take in a higher number of those who applied, and we have to give fewer rejections. We are very pleased about this, says Mads Nielsen, who is looking forward to being able to welcome the many new students to DIKU.
IT is a strong at UCPH
In addition to the three computer science programs, which are anchored in the Department of Computer Science, the University of Copenhagen also offers two other IT programs. Both have seen an impressive increase in the number of applicants.
Communication and It has received a total of 84,9 percent more applications, while Health and Informatics have risen by 36.6 percent.
The many applicants will receive an answer on their application on July 28.
Total number of applications
| | | | |
| --- | --- | --- | --- |
| Program | 2019 | 2020 | Change |
| Computer Science | 664 | 749 | 12,8% |
| Computer Science-Economics | 330 | 387 | 17,3% |
| Machine learning and Data Science | 297 | 380 | 28,0% |
| Communication and IT | 291 | 538 | 84,9% |
| Health and Informatics | 164 | 224 | 36,6% |
| Total | 1.746 | 2.278 | 30,5% |
Contact
Mads Nielsen
Head of Department
Department of Computer Science, UCPH
madsn@di.ku.dk
Jeppe Kanstrup Jørgensen
Communications Consultant
Department of Computer Science, UCPH
M: 2073 8545
jejr@di.ku.dk