20 July 2020
MIAO research group off to a roaring start
Research group
That 2020 has not quite shaped up as expected is a wild understatement, but the MIAO group is looking back at a first academic year at the University of Copenhagen and Lund University that has been exciting, also for the right reasons.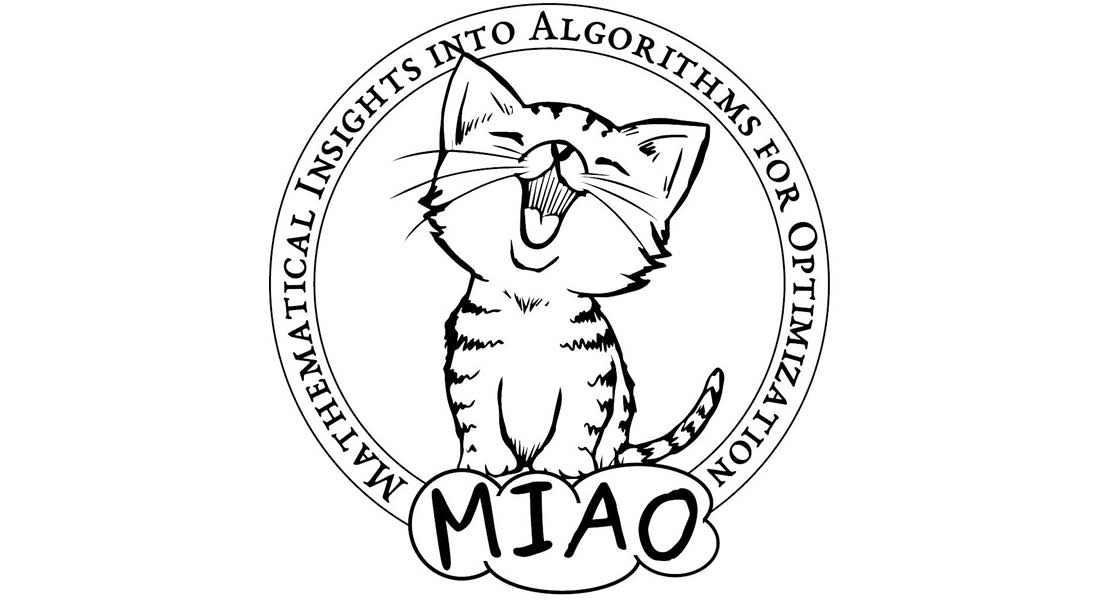 Our works on designing state-of-the-art algorithms for combinatorial optimization problems, and making sure not only that such algorithms run fast but that we also understand how they perform and can prove that they produce correct results, have appeared in the premier AI conferences AAAI and IJCAI (3 papers), as well as in more specialized high-profile conferences on combinatorial optimization such as CP, CPAIOR, and SAT (6 papers), and on formal verification such as CAV and FMCAD (2 papers).
On the flip side, research contributions focusing on understanding the limitations of such optimization algorithms, or of efficient computation in general, from a rigorous, mathematical point of view have been accepted to top theoretical computer science conferences such as STOC, FOCS, CCC, and ITCS (5 papers).
After this explosion of 16 conference papers during 2020 (not counting journal papers and technical reports), we are not quite sure what to expect going forward, but so far it sure seems like the MIAO kitten is indeed enjoying life in the company of the big, friendly BARC dog...
MIAO papers accepted at conferences in 2020:
Theoretical computer science conferences
STOC: 1
FOCS: 2
CCC: 1
ITCS: 1

Artificial intelligence conferences
AAAI: 2
IJCAI: 1

Combinatorial optimization conferences
CP: 4
CPAIOR: 1
SAT: 1

Formal verification conferences
CAV: 1
FMCAD: 1
For more information, contact Jakob Nordström.