Center for Digital Education
The Center for Digital Education (CDE) was established in the fall of 2019 as a collaborative effort between the Department of Computer Science and the Department of Science Education at the University of Copenhagen. CDE connects and supports experts in computer science and STEM education in the joint exploration of the possibilities and consequences of the digitisation of educational processes and institutions. The main research interests of CDE are learning analytics, implementation of digital tools and learning environments, computer science education and the influence of digital technologies on the STEM disciplines. 
Research themes
Learning analytics
Implementation of digital tools
Computer science education
Digital technologies and STEM
A selection of our recent publications:
The relationship between curriculum standards and resource systems when teaching mathematics. / Misfeldt, Morten; Tamborg, Andreas Lindenskov; Dreyøe, Jonas; Allsopp, Benjamin Brink. I: International Journal of Educational Research, Bind 94, 2019, s. 122-133.
Can cooperative video games encourage social and motivational inclusion of at-risk students? / Hanghøj, Thorkild; Lieberoth, Andreas; Misfeldt, Morten. I: British Journal of Educational Technology, Bind 49, Nr. 4, 01.07.2018, s. 775-799
Supporting teachers intervention in students virtual collaboration using a network based model. / Herder, Tiffany; Swiecki, Zachari; Fougt, Simon Skov; Tamborg, Andreas Lindenskov; Allsopp, Benjamin Brink; Shaffer, David Allen; Misfeldt, Morten. LAK '18 Proceedings of the 8th International Conference on Learning Analytics and Knowledge. United States : ASSOCIATION FOR COMPUTING MACHINERY. JOU, 2018. s. 21-25.
We would be happy to supervise student projects related to the digitisation of education or the research themes listed above. Please feel free to reach out if you have an idea for a project, a thesis proposal or the like. We can be contacted at misfeldt@ind.ku.dk or andreas_tamborg@ind.ku.dk.
University of Copenhagen currently have a call for talented PhD candidates, which be found on the TALENT website.
Do not hesitate to contact us if you wish to hear more or if you have an idea for a proposal that fit in the scope of CDE.
Contact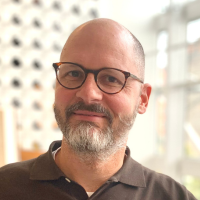 Morten Misfeldt
Professor 
misfeldt@ind.ku.dk